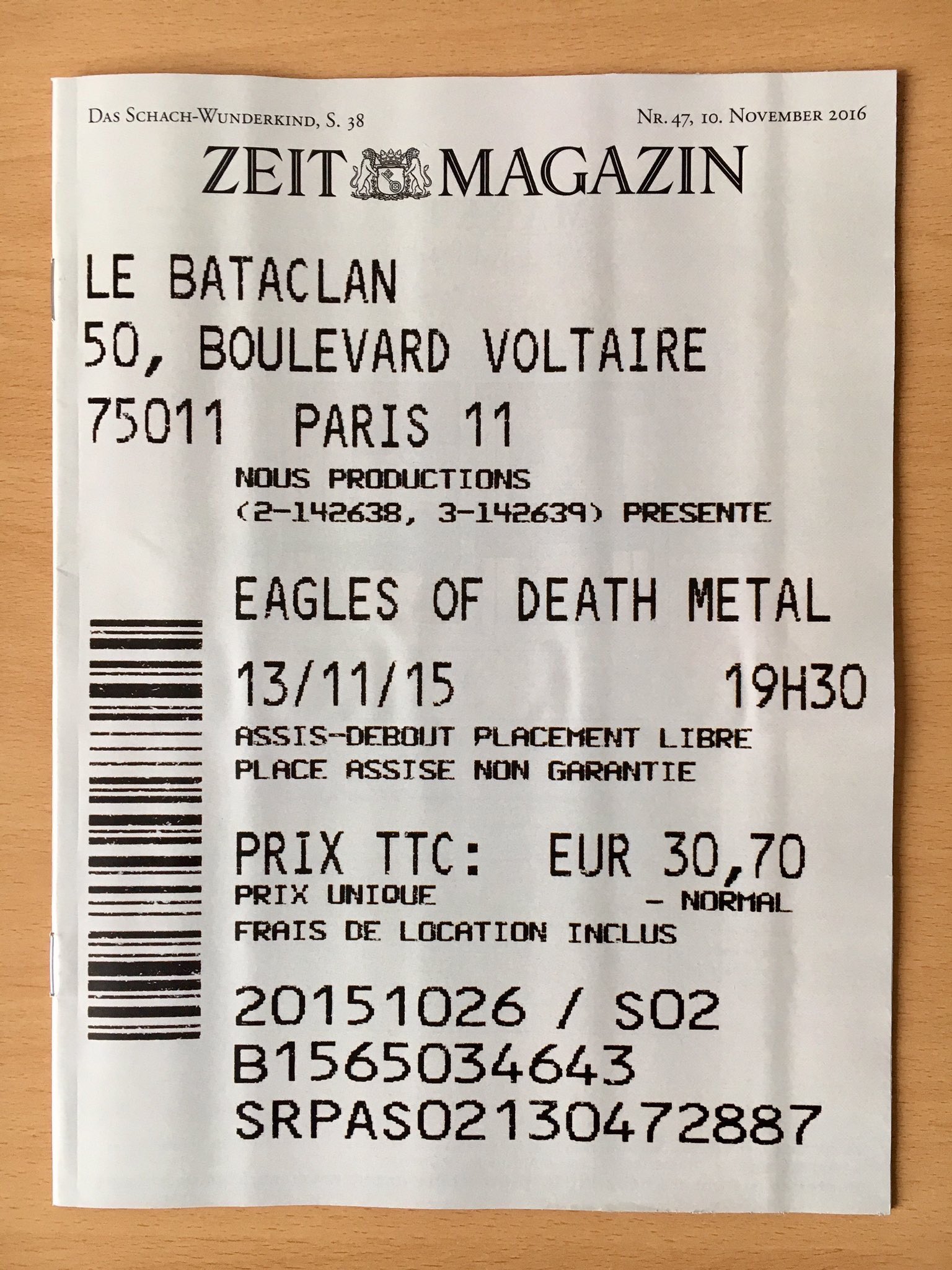 Zeit Magazin—Nov.10, 2016
German magazine Zeit Magazin has made this week's cover an image of at ticket to the fateful concert of the rock band Eagles of Death Metal at Le Bataclan in Paris on November 13, 2015.
The cover marks one year after the attacks in Paris, which killed 130 including 89 at the concert. The venue will reopen for the first time in a year with a concert Saturday night by English musician Sting. The proceeds from the show will be donated to two associations for the victims of the attack, most notably Lifeforparis.
---
See more from Blog here