Mumbai Terrorist Attacks' Last Surviving Gunman Hanged, India Reacts
THE HINDU, THE TIMES OF INDIA, PRESS TRUST OF INDIA (India)
Ajmal Kasab, the only surviving gunman of the November 2008 Mumbai terror attacks was hanged Wednesday.
Kasab was one of the 10 Islamist terrorists who killed 166 people in a three-day rampage, targeting Mumbai's busy train station, luxury hotels, a Jewish community center and a hospital.
Kasab was the only attacker captured alive by Indian police. Aged 25 and of Pakistani citizenship, he was hanged today in complete secrecy in Pune's Yerawada central jail, western India.
The attacks are thought to have been orchestrated by Lashkar-e-Taiba (LeT), a militant Islamist organization based in Pakistan, who supposedly trained and armed the gunmen in order to carry out the terrorist plot. However, none of the terrorist masterminds have so far been found.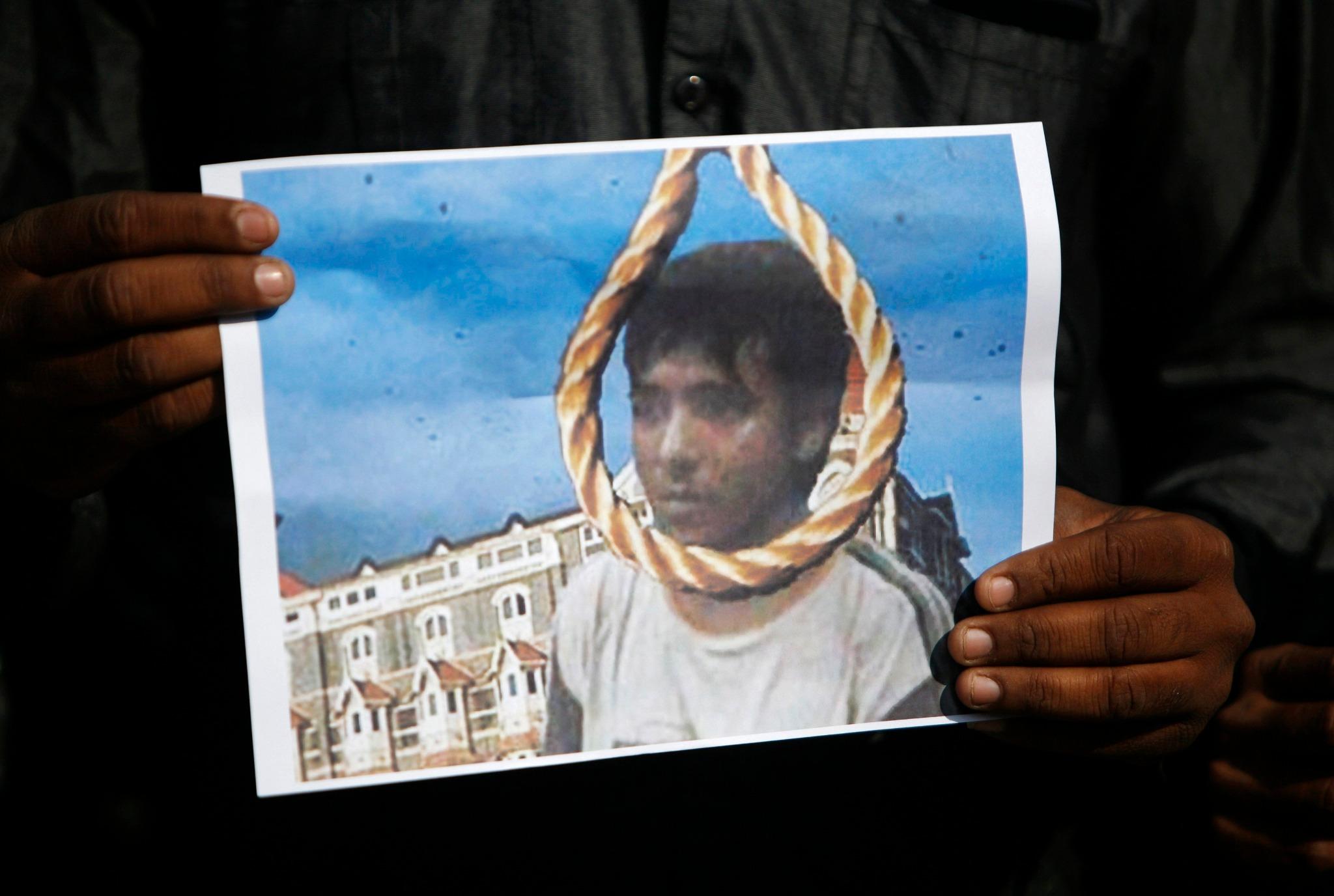 @htTweets via Twitter
The execution process was quietly initiated after India's President Pranab Mukherjee rejected Kasab's pleas for mercy earlier this month. He had been sentenced to death in 2010, for waging war against the state of India.
When government spokespersons announced his execution Wednesday, they said that the Pakistani government had been informed and that they had followed the necessary protocol.
However, the incident raises many more questions in regard to India's turbulent relations with neighboring Pakistan.
So #kasab has been hanged. Does that solve Indias terrorist problem? Where are all the promises made after 26/11? Are we more secure?

— Alok Agrawal (@anewalok) November 21, 2012
Speaking to The Hindu newspaper, the special public prosecutor who tried Kasab, Ujjwal Nikam, saw today's event as a success for India: "We have exposed Pakistan's hand in the terror attacks against India through Kasab's trial, which is our biggest of achievements."
"We gave him the fair trial and an opportunity to defend himself. But the truth prevailed in the end and he was hanged only after following proper judicial process. It's a victory for India and its impartial judicial system," he said.
Minhaz Merchant, a columnist for the Times of India, also wrote today: "26/11 was a defining moment. Till then, Pakistan's Inter Services Intelligence (ISI) and military had followed a low-intensity policy of proxy terrorism. The attack on parliament was an exception. Most terror plots were aimed at trains, buses and markets – the poor suffered most and their cases were soon forgotten.
"26/11 changed all that. Kasab was caught, imprisoned, tried and executed largely because of the bravery of a few Mumbai policemen.
"The three days during which Kasab and nine other Pakistani terrorists held Mumbai hostage have left a scar on the city. Kasab's execution will not heal it fully till the men who trained him, funded him, indoctrinated him and mentored him are brought to justice."
However, some remained skeptical of the Indian government's choice to execute Kasab. The Press Trust of India reports Yoga Guru Ramdev saw it as a carefully orchestrated media stunt to gain sympathy: "Steeped in corruption, the Congress-led government is trying to use Kasab's hanging as a detergent to wash off its stains. But the taint of scams will not go away so easily."
However, Ramdev did say that he felt Kasab deserved the execution, whilst also raising the opinion, which many Indians share, that Afzal Guru should meet the same fate. Afzal Guru is currently in custody after attacking the Indian Parliament in 2001.
What about Afzal Guru, who attacked Parliament, our temple of democracy, in 2001? That offence predates Kasab's heinous act by many years.

— Narendra Modi (@narendramodi) November 21, 2012
Load More Stories